Contact client support
Contact courier support
Faster deliveries

let your business

thrive

Faster deliveries

let your business

thrive
Request a callback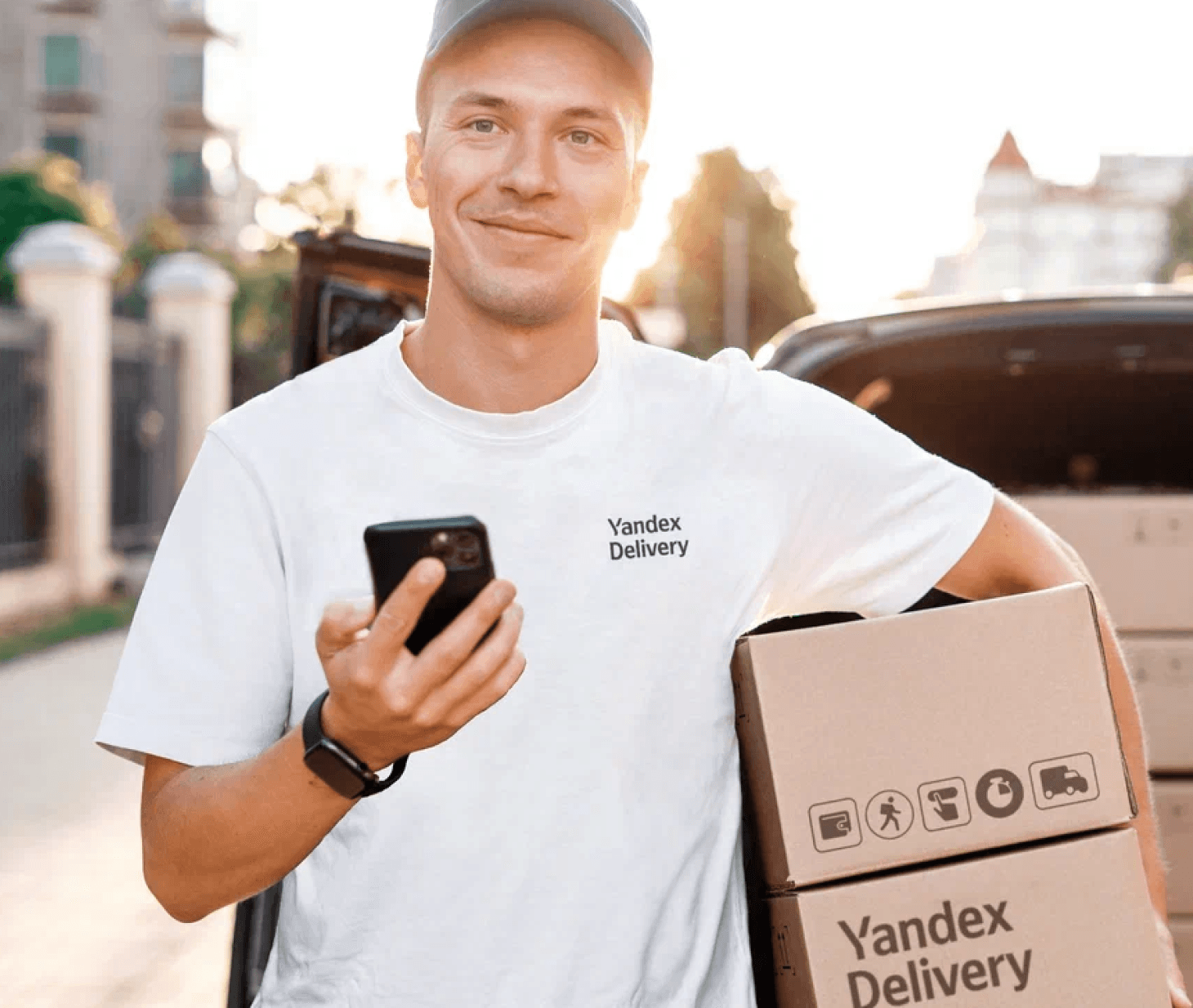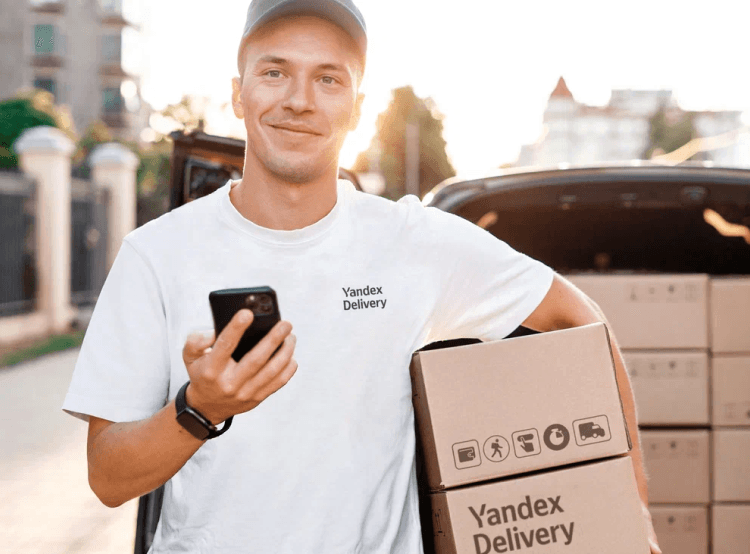 Exceed the expectations

of your clients
And be among the first businesses in Serbia
to do so
50%
of buyers abandon their carts because the delivery
will take too long*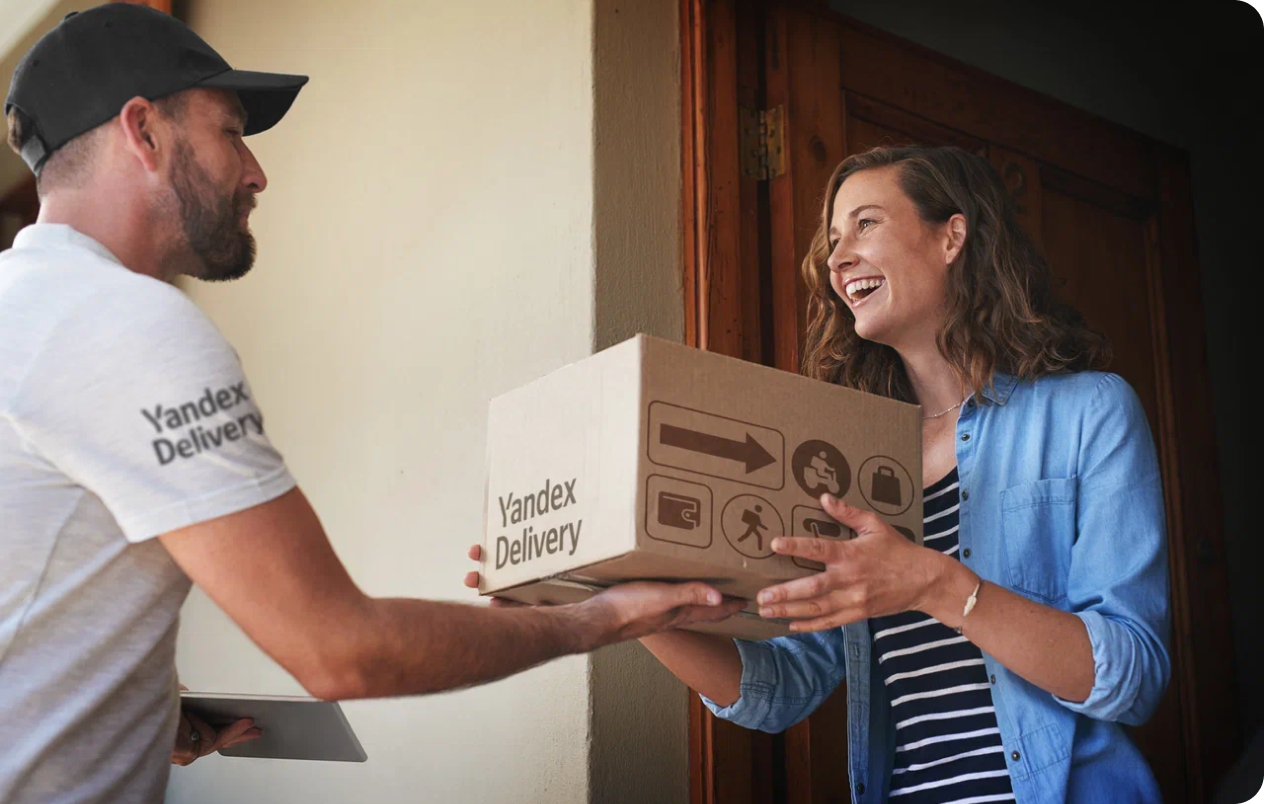 *Same-day delivery: Ready for takeoff | McKinsey & Company
Make your deliveries
fast or very fast
Order now, have it delivered
in less than 1 hour
today

Order in the morning, have it
delivered by the evening
the next day

Order today, have it
delivered tomorrow
scheduled

Order now for later, have it
delivered on time
Order now, have it delivered
in less than 1 hour
today

Order in the morning, have it
delivered by the evening
the next day

Order today, have it
delivered tomorrow
scheduled

Order now for later, have it
delivered on time
Our expert team will help you adapt your
business for faster deliveries. We have the
experience and the technology to make
this transition as smooth as possible.
Request a callback
We're there right when you need us
7 days a week
You'll find couriers for your packages even
on weekends
1 min
Our system finds someone to deliver your order in
less than 60 seconds
Choose how to place orders
Web control panel
API integration
Yandex Go App
Via a web
control panel
Flexible order placement: create orders manually
or upload an Excel file
Request a callback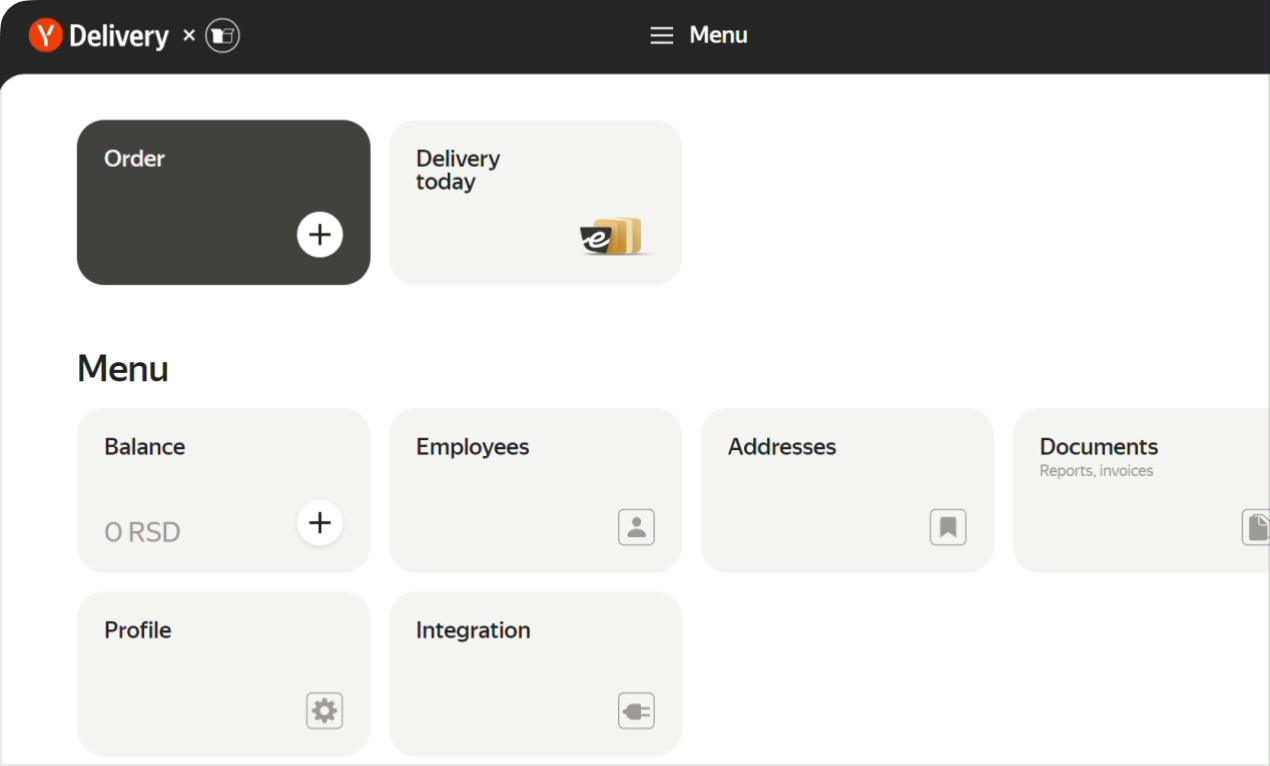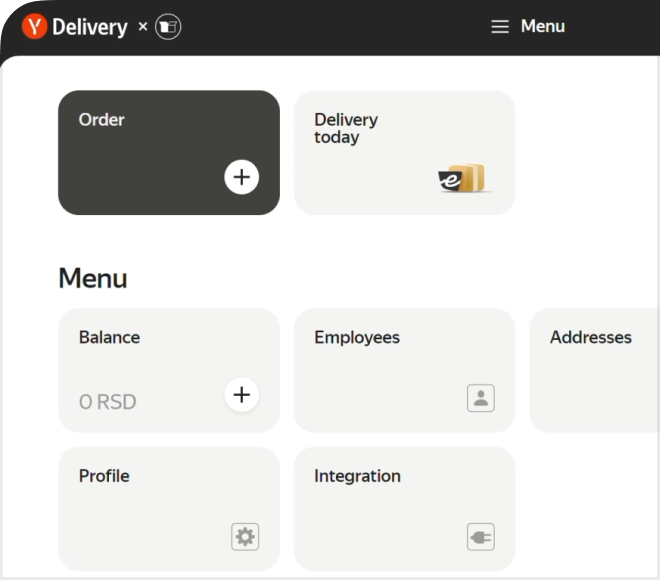 Through API
integration
To eliminate human errors and streamline
operations, you can integrate Yandex Delivery
into your system
Request a callback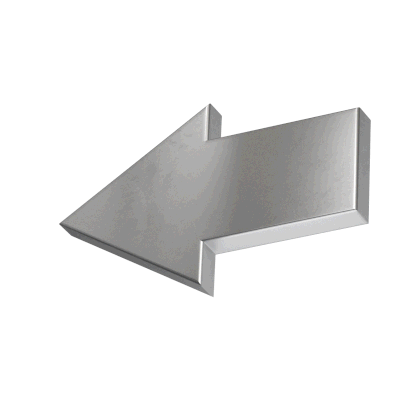 Via Yandex Go App
Requesting a delivery is as easy as calling a cab. It's
useful when you don't have a lot of orders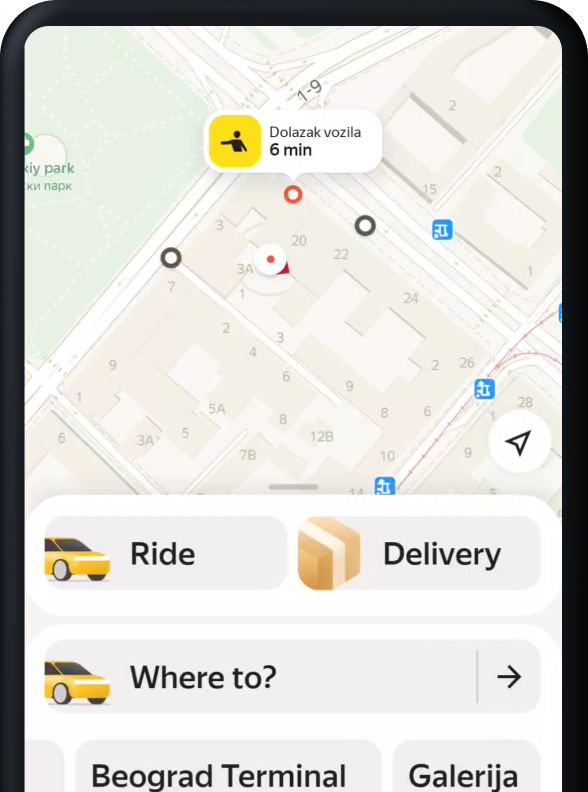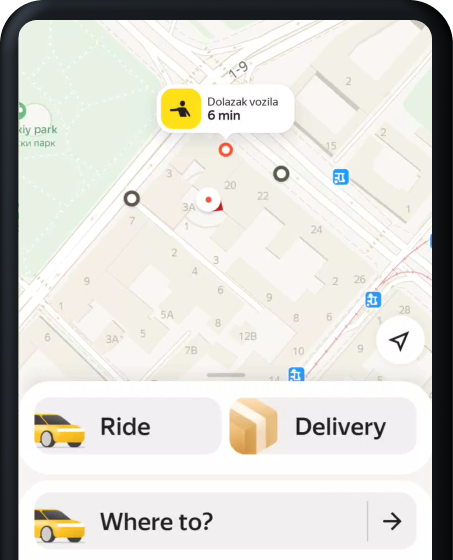 Offer your
customers
high-
precision and
real-time
tracking
We send your customers notifications from the beginning to the end
of their delivery, and they can track their order on the map in real time.
So they won't worry and will be at home when the courier comes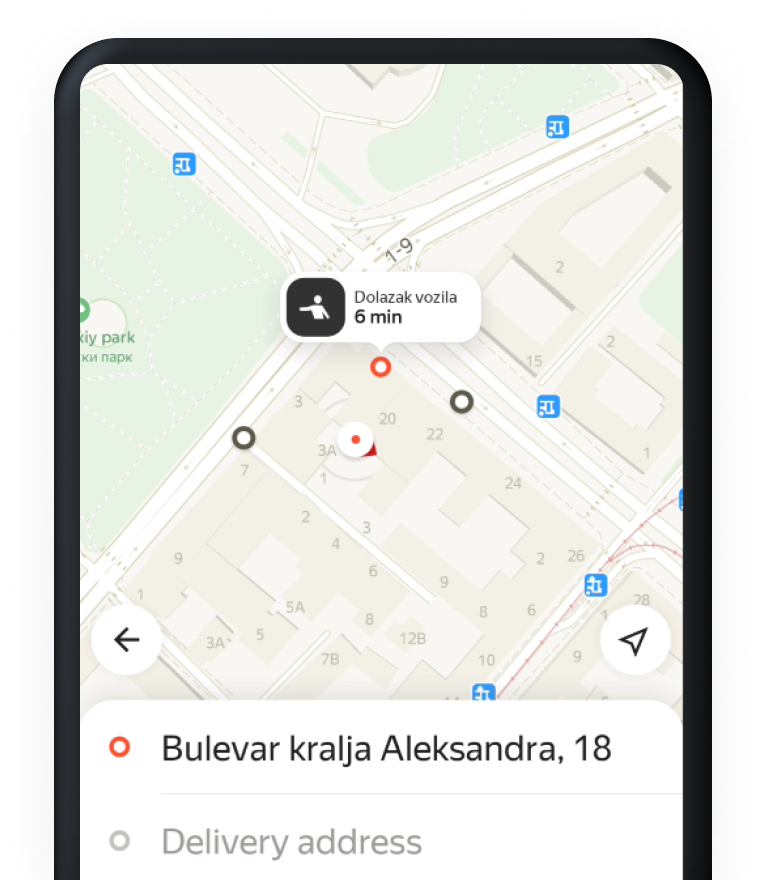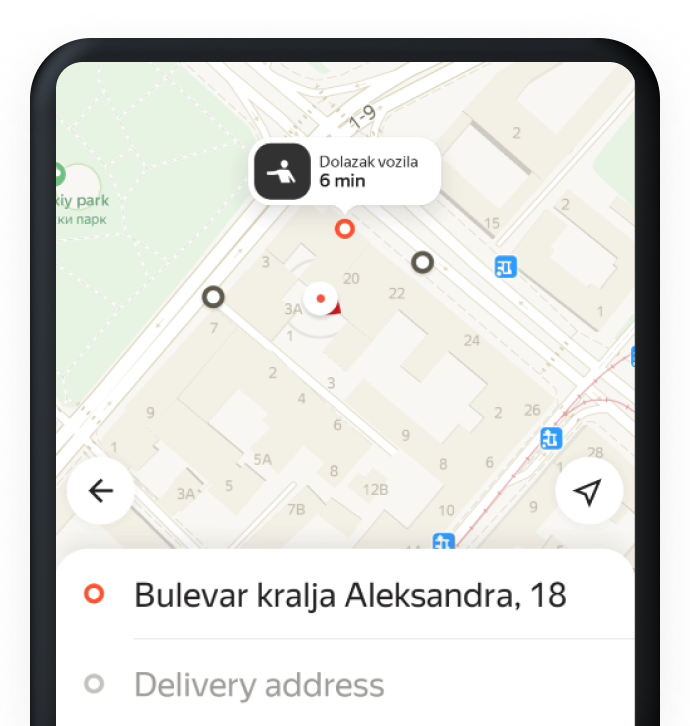 Ready to talk to
our team about it?
Fill in the form, and we will call you to answer questions
and discuss details