Move your heavy
items in Georgia
Yandex Delivery and its partners will help you move heavy items
in Georgia. Our partners provide services for delivering different
types of heavy items like furniture, building materials, and large,
household appliances.
When
transporting heavy
items, our
partners
use the following
size trucks:
Small
up to 300 kg
Medium
up to 700 kg
Large
up to 1,400 kg
Small
up to 300 kg
Medium
up to 700 kg
Large
up to 1,400 kg
How to place an order:
Open the Yandex Go app or use the order form on the Yandex Delivery
website;
Choose the Cargo rate, size of the truck, and add loaders if needed;
Enter the addresses where you're moving your items from and to;
Tap "Order".
The nearest available driver will accept the order and head towards you.
If you choose to use the services of a loader, they'll carry all your items to
the truck.
You can use the Yandex Go app to track where your driver is. The recipient
can track where the driver is in the app or use the link that we'll text them.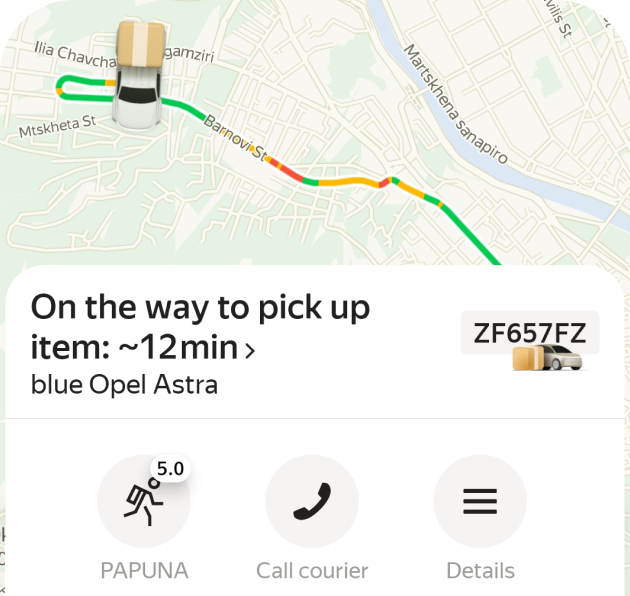 FAQ
Where is cargo delivery available?
Delivery users can order cargo delivery in
Tbilisi
.
How much does cargo delivery cost in Georgia?
We use dynamic pricing for all cargo delivery orders in Georgia. The cost of each order is calculated individually. The cost of delivery depends on a number of factors, including distance, truck size, addition of a loader's services, and road and weather conditions.